Welcome to the website of Ilas Dental Care!
Welcome to Ilas Dental Care, the practice of Dr. Colin Ilas, with locations in San Jose and Concord, California. We believe in the theories of modern dental care which do not support the old premise of "when it hurts, fix it". Through proper preventive care and regular check-ups, we believe that it is highly likely that most of our patients can expect to keep all of their teeth for many years to come.
Our goal is to provide you with a beautiful, healthy smile that will not only improve your self-image, but build your self-esteem as well.
What Can Our Patients Expect?
A high degree of professional skill and ability from all of our doctors and staff
A dedication to get you the best oral health care
The highest effort to make your visit as comfortable as possible
Genuine care and treatment toward your needs
Simply put, we treat you AS ONE OF OUR OWN!
We are always accepting new patients. Thank you again for visiting our website; we hope you find it helpful and informative. If you have any questions or comments for us, please feel free to contact our office at any time. We look forward to meeting you!
Meet the Doctors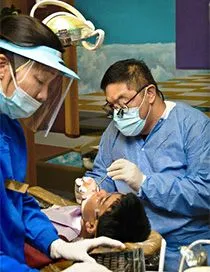 Our dentists – which include Doctors Colin Ilas, Michael Tancio, Theresa Herrera, Roger Sanding , Latrisha Ilas, and Patricia Ilas – are trained and certified dental care providers and graduates of many prestigious academic institutions, including the University of the East, the University of the Pacific and Centro Escolar University.
An Elegant, Comfortable Environment
Sophisticated, comfortable and efficient, we have designed every aspect of our office locations in San Jose and Concord, California to better serve the unique needs and desires of our discerning patients.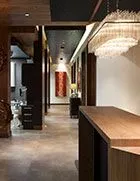 Take a look around our magnificently appointed offices with our convenient online office tours!